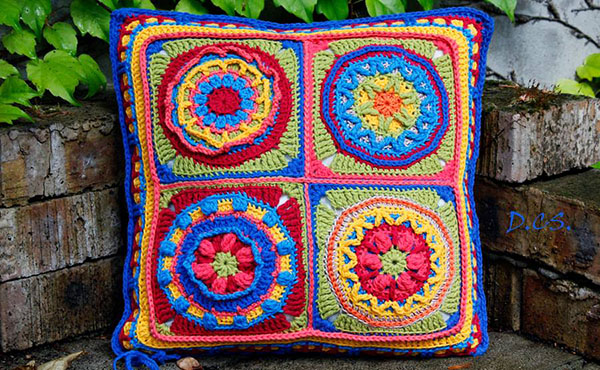 It is my first overlay crochet. When I saw this technique on Lilla Bjorn website and on FB, I said this is the technique what I would learn.
It was love at first sight. And I learned. It is very kindly suggested, that pattern is free and had a video tutorial too.
The free pattern is here.  Tatsiana made 9 blocks, and every block had videos. This is a fantastic possibility.
When I started to learn the overlay, the written pattern it was not enough for me. But, when I saw the video's, I understood everything.
Thanks a lot for videos, made by: "Its all in a Nutshell Crochet".