I«m so glad, …a few days ago, my dear earlier neighbour called me, she would like a Colorblock crochet cushion. I was happy to accept the crocheting request.
So, I started. 🙂
It is a nice rainbow and easy pattern. It is very simple and is worked up really fast. I recommend for beginning crocheters too.
My cushion consists of aproximately 35 colors, and the cushion pad is 35 x 50 cm. I crochet 7 columns with 10 lines, with my 4mm (clover) hook, and I made three round Solid Granny Squares.
Look below the diagram pattern.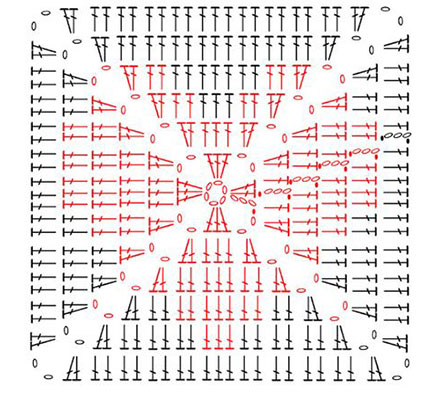 All these harmonious colors together, makes me very happy 🙂
I used Stylecraft Special DK yarn: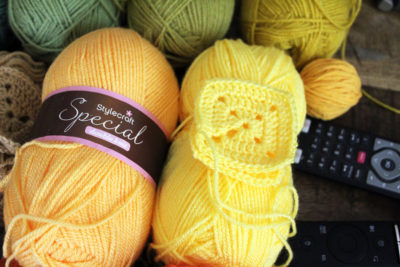 When I finished 70 granny square, I started to join them "join as you go" sewn with a needle, like Attic24 show on here blog.
My experience ….it is slower and tighter this technique, but very nice, because it is an invisible join method.
And when all rows are together, I sew the upper and bottom part of cushion and then I got 2 sides. For this sides I crochet endging on 3 rows. On the finish I pick buttons.
Conclusion 🙂 it is a very easy pattern.. for me this join method was a little slowly….but so so nice.
Have a fun day.
This cushion pattern inspired by Attic24.
The Solid Granny diagram is from: http://www.lanukas.com